The little vineyard train
Guided tour by little train through the vineyards of the Montagne de Reims and the village of Chamery
Departure from the Cellar in Chamery, for an unusual walk with commentary on the tourist route, through the vineyards. You will discover the work of the winegrowers, their know-how, the village of Chamery (Champagne village classified 4 flowers, nestled at the bottom of the slopes, in the heart of the Montagne de Reims regional park), as well as the breathtaking view of the vineyard slopes. from the mountain of Reims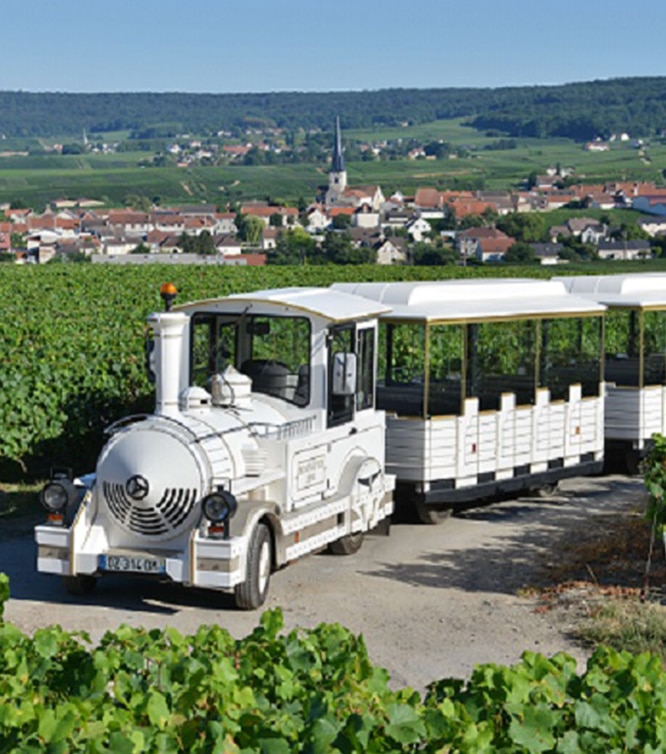 Guided tour by little train through the vineyard
Since 2004, the Champagne Lallement house has offered you to go for an unusual ride on the tourist route of Champagne aboard a small road train with 60 seats. Departing from the Petit train car park in Chamery, and in the form of a commented circuit, you will discover the vines of the Montagne de Reims and the know-how of the winegrowers, as well as the picturesque village of Chamery (classified "4 flowers" and nestled at the bottom of the slopes), while enjoying a breathtaking view of the vineyard..

This trip on the Little Train will allow you to fully enjoy your visit, in a friendly way with family or friends, while being comfortably seated on board. The small train is one of the wine tourism activities recognized in the Region and has the "Vineyard and Discovery" label for its quality service. It is also regularly commented on and cited by the following organizations:
- Petit Futé 2023
- Petit Futé 2022
- Petit Futé 2021
- Petit Futé 2020
- Offices de tourisme : Epernay, Reims, Dormans, Hautvilliers
Visits :reservations only / departure from 15 people reserved.
Cellar visit
Cellar visit At the end of this ride on the little train, Maison Lallement offers you the possibility of a commented visit to the winemaker, to discover the techniques of making champagne. This visit will be followed by a tasting of the Brut 1st Cru. Visits by reservation only, for a minimum of 15 people registered. Visits possible in French or English.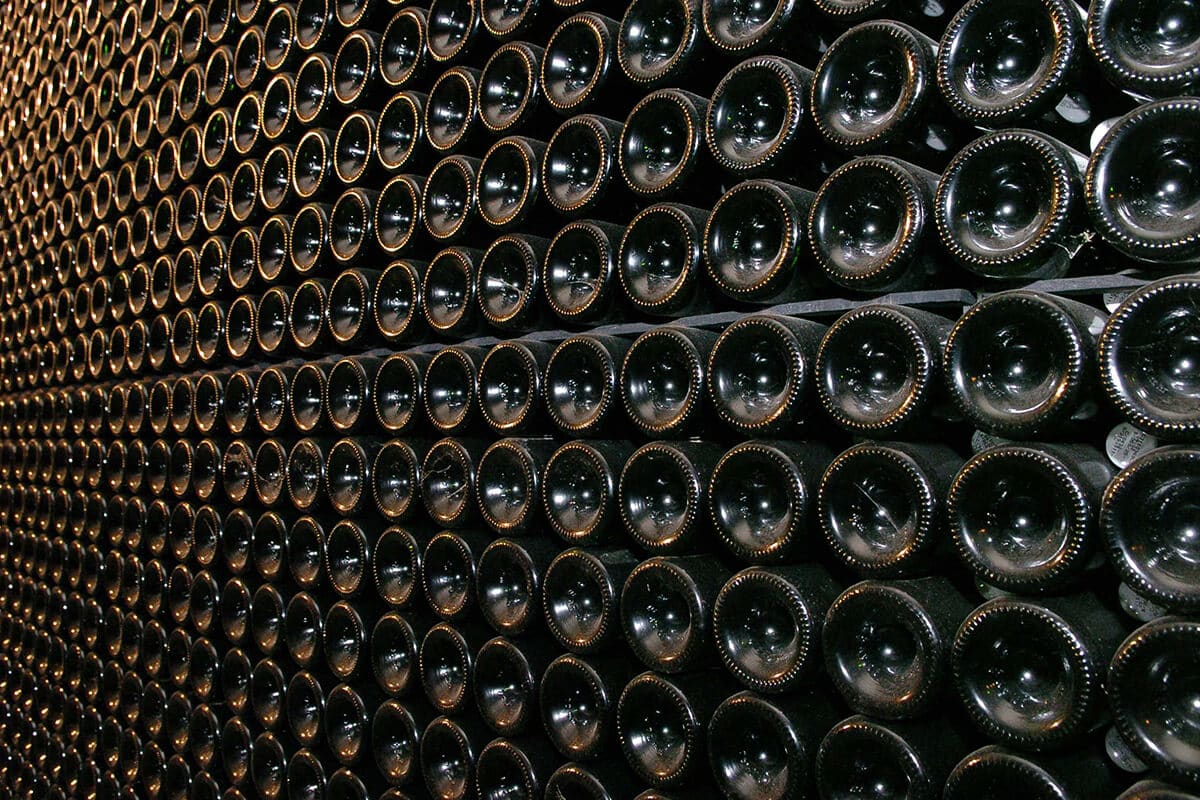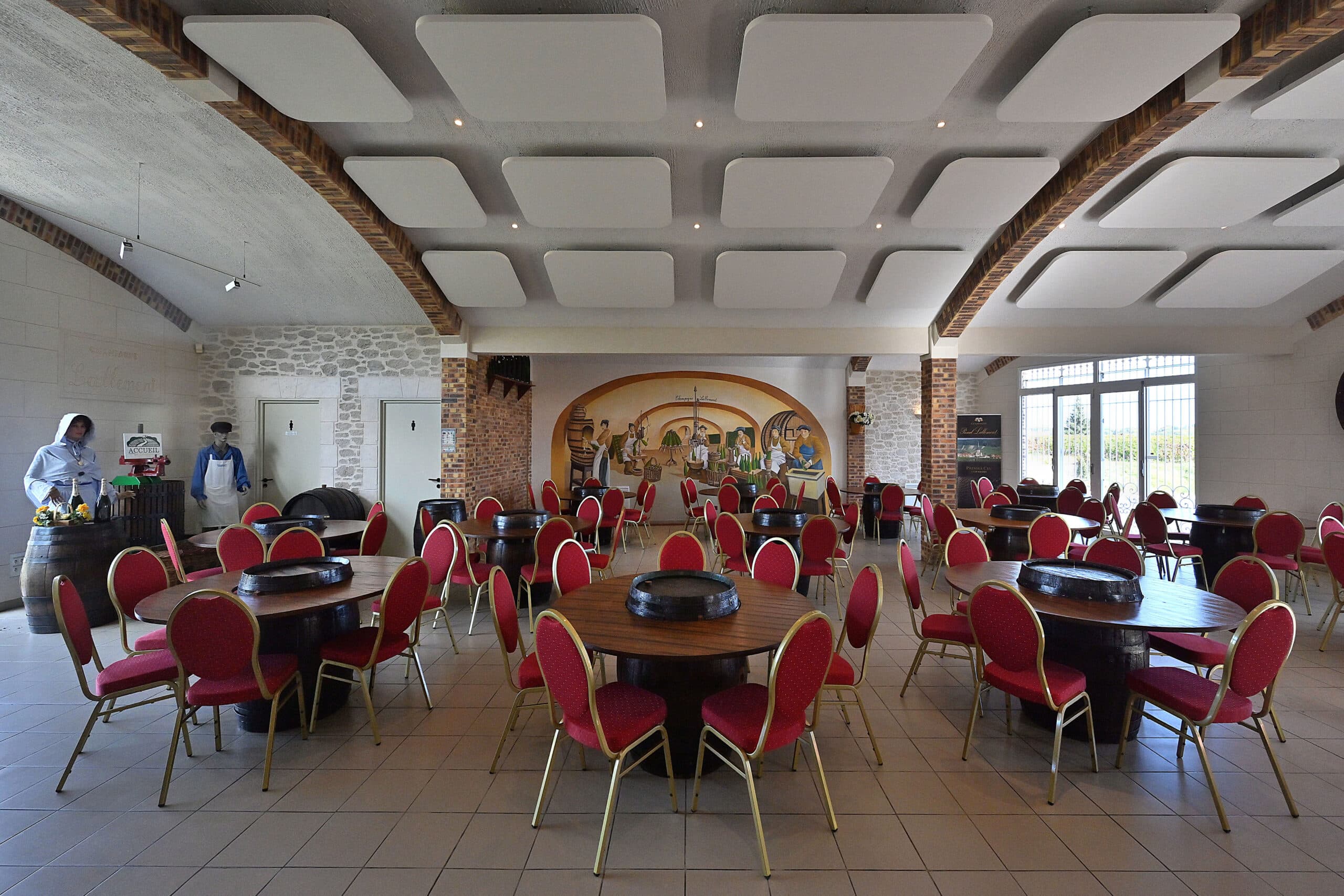 Meal served in traditional Champagne costume!
As a follow-up to the stroll in the vineyard and the visit of the cellar, the house invites you to enjoy a meal in the cellar room. The cellar room will immerse you in the atmosphere with its fresco featuring traditional Champagne imagery.

Meals possible, by reservation, for a minimum of 30 people registered. Price including the visit of the vineyard by train, the cellar visit followed by a tasting of Brut 1er Cru champagne and the meal: 1 single menu to choose from for the whole group.
Visit to a cultural site in the Region
Since its license obtained in 2009, the house has enjoyed the status of agency, allowing it to reserve and sell services provided by numerous local partners. Take the opportunity to book visits to cultural or tourist sites that are part of the regional heritage.

Services are possible for groups from 15 people ; Do not hesitate to contact to have further informations.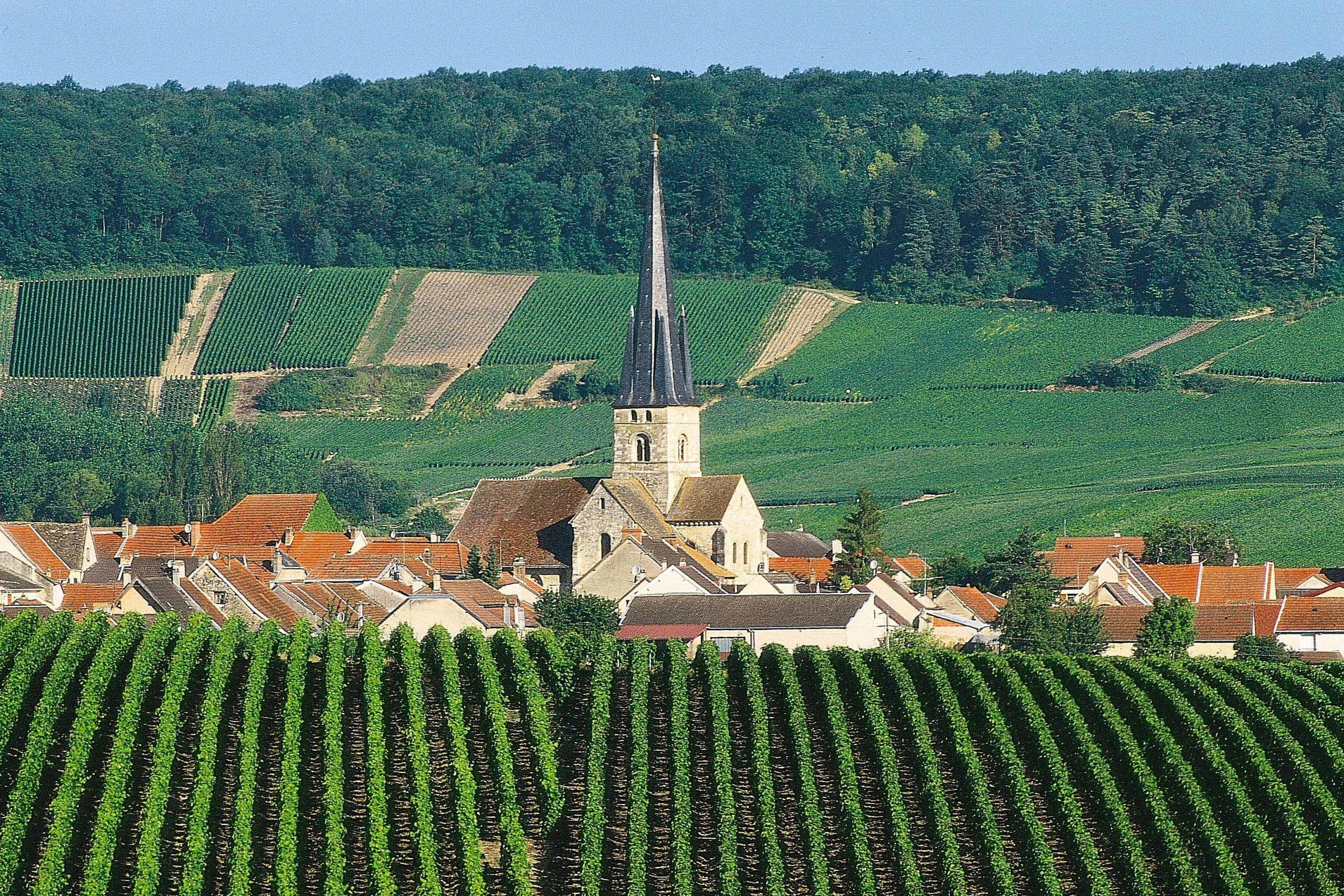 Contactez-nous pour plus d'informations
Nous sommes à votre disposition pour répondre à vos questions.